Membership Benefits
The content you attempted to access is just a portion of the benefits that members enjoy.  We invite you to review these benefits and consider a No-Risk Trial membership.
Self-Assessment Tool
An online tool for you to take an inventory of your life and chart the next steps on your Soul Care journey.  This tool will offer you a view of your inner workings as well as personalized feedback. Based on how you answer each question, the results will highlight where you are satisfied in your life, it will also offer what blocks you are running into.  Then the tool will offer recommended possible action steps.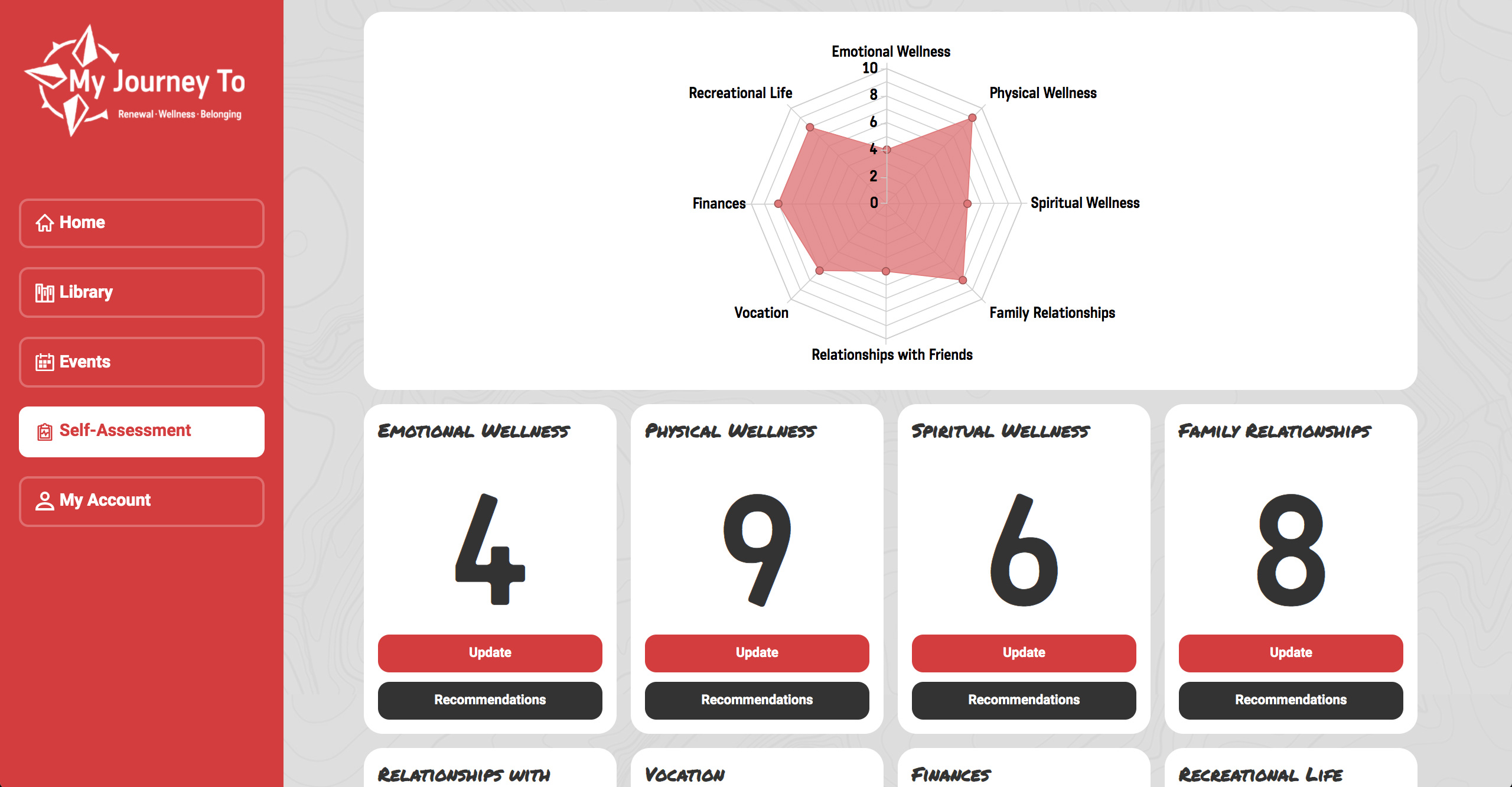 Soul Care Content Library
Here you will find an ever-expanding storehouse of recorded Soul Care sessions created by trained facilitators and designed to help you find renewal, wellness and belonging. This exclusive collection of soul care topics is not simply informational, but experiential, actively engaging you to maximize the benefit you gain.
The library is available 24/7, wherever you are. And you can return to any session, as often as you wish. The sessions are organized into topical categories to make it easy to find the resources that you need. And each session is available in both video and audio formats, so you can experience the content in the way that works best for you.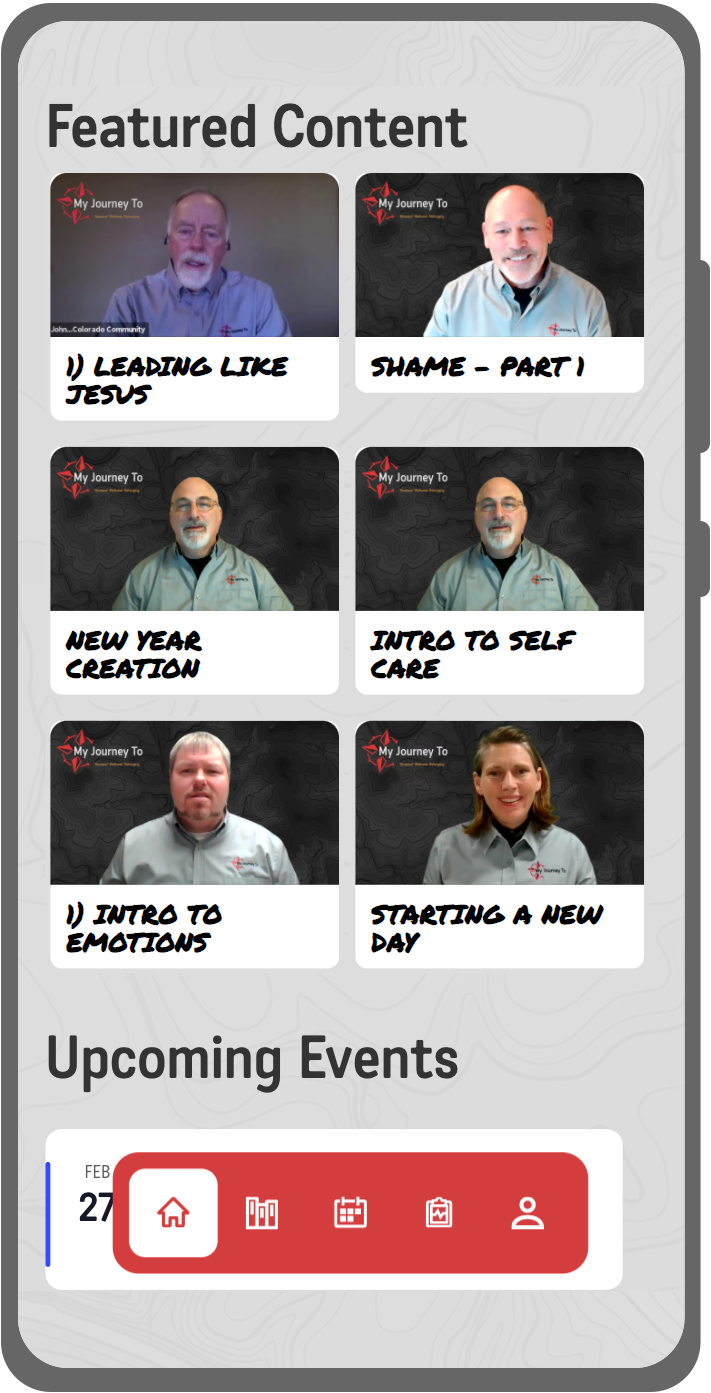 Live Connection Events & Workshops
These live events offer opportunities for you to continue your journey toward renewal and wellness, as well connect with others. There are two types of events within the My Journey To experience.

Live Connection Events are designed to facilitate connection with other members and feature basic self-awareness & sharing opportunities or discussions of particular topics. These events are for members only and included at no cost as part of all membership tiers.

Live Workshops are designed to facilitate deeper, more personal, soul care work. Some might expand or travel beyond sessions in the Soul Care Content Library, though many will be on new topics. All will feature experiential soul care exercises, inviting you to actively engage in your journey, rather than just observing. These workshops are available to both members and non-members. Members enjoy a discounted fee, based on their membership tier.